Vivien Zhang: New Peril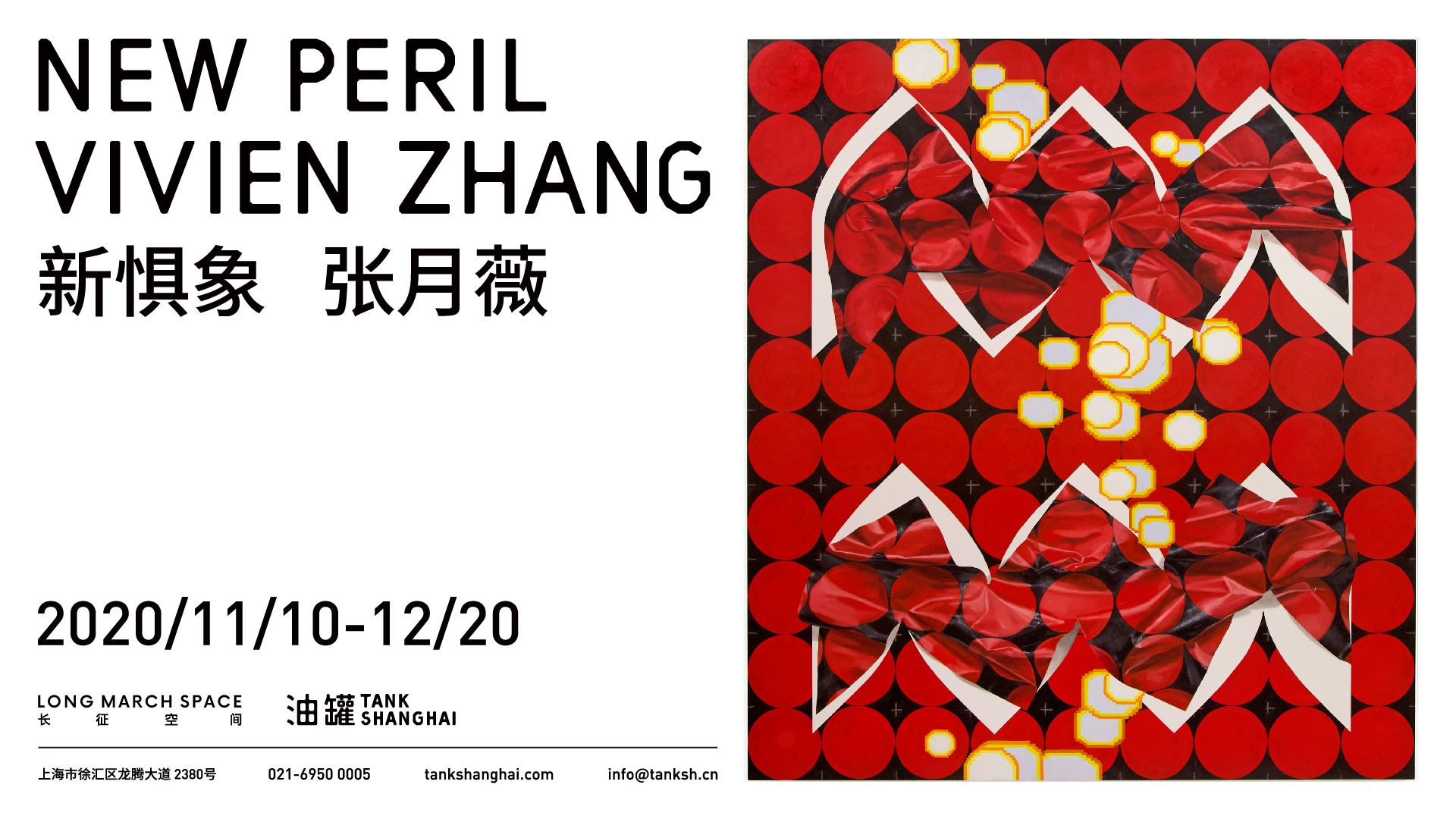 Exhibition: Vivien Zhang: New Peril
Venue: Project Space, TANK Shanghai, 2380 Longteng Avenue, Shanghai
Dates: 10 November, 2020 – 20 December, 2020
Ticket Information: Free entrance
To make visiting appointment, please scan: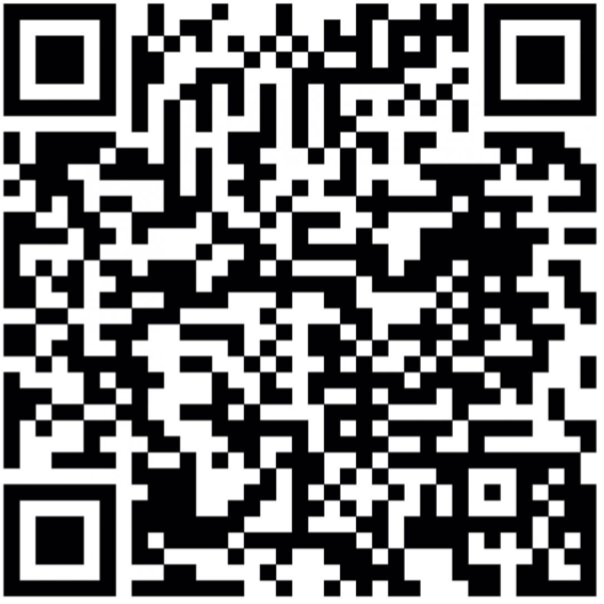 ______________________________________​______________________________________​______________________________________
About the Exhibition
From 10 November through 20 December 2020, TANK Shanghai will present "New Peril", a solo project by London-based artist Vivien Zhang. "New Peril" will unfold in this highly fluid space, with "alternative landscapes" which transcend border definitions and carry pluralistic perspectives. Composed of six large-scale paintings conceived during the first phase of the pandemic, the project examines the conditions and visual strata of our information age; our scientific ambitions and increasingly palpable limitations; and reflects the artist's solidarity with resistance against discrimination and bigotry which has also come to the fore in these turbulent times.
As an artist of Chinese origin living in London, Vivien Zhang observes heightened polarization between local and global narratives, and between factual and propagated information. Her new work is rooted in the immediate reality – the Covid-19 pandemic, recent Black Lives Matter (BLM) movements, and conflicts of the digital communications race. The painting Peril (2020) references "yellow peril," a term of systemic discrimination imposed upon Asian labourers arriving in America during the 1800s. The term was later reclaimed by the Asian diaspora as a slogan of empowerment alongside the BLM movement — "Yellow Peril Supports Black Power" — to counter the oppression of systematic racial prejudice and white supremacy. This painting uses the visual synonym to "yellow peril", the tiger, to highlight the artist's solidarity with recent resistance movements. Atomic Generation (2020) reflects the paradox of humankind's ambitions in space exploration and dominance, and how the current pandemic has overtly revealed the defects of modern science.
For Vivien Zhang, painting is an open network. Here, experiences, propositions, motifs, visual references, and remnants of the creative process collide, convene, and converge in the space of her canvases. Geoframe (2020), Geogrid (2020), and Geosphere (2020) re-examine map projections of the past century, offering fairer representations of land proportions and geopolitical relationships. As a "third-culture digital native", individual elements in Zhang's work emphasises a sense of cultural and geographical fluidity — for instance, rendered images of the dragon fruit (Geoframe), explosions from video games (Geogrid), and circular structures of utopian architectural designs (Geosphere). Finally, Echo Complex is the artist's introspection of her painting process — how she constructs paintings and builds up layers.. This work also references sterculia lanceolata, a plant native to southern China. The plant's name in Chinese directly translates as "fake-sterculia monosperma"; it does not possess its own unique name and implies it is an imitation of another similar species. Such qualitative nomenclature assigns unwarranted values and identities. Zhang is interested in the effects of human attribution — much like how the digital realm intersects our physical world, these attributions perpetually reshape our perceptions.
Alongside "New Peril" is also a new commission by magazine Numéro Art –– a series of digital works that serves as a two-dimensional extension of the physical project. Painterly layers and digital imagery intersect the space of the printed page, challenging the ways we read and process information today. A copy of the magazine will be displayed in the exhibition.
______________________________________​______________________________________​______________________________________
About the Artist
Vivien Zhang (born 1990, Beijing) grew up in China, Kenya and Thailand, and currently works and lives in London. She received her MA in Painting from the Royal College of Art (London) in 2014, after completing her undergraduate degree at the Slade School of Fine Art, UCL (London) in 2012. Zhang's paintings present a cultural and geographical fluidity, which interrogates the palimpsest nature of contemporary culture and the paradoxes of our information age. As a digital native, Zhang explores being a passive recipient in a growing digital world, and makes apparent the fragmented and sporadic ways in which we consume information. One device used is alternating painterly layers – a direct response to the superimposed nature of digital media. As we experience an expanding abundance of visual materials, Zhang queries the artist' authorship and authority in the use of their derivations and iterations, as well as the contradictions of this information age.