Gary Simmons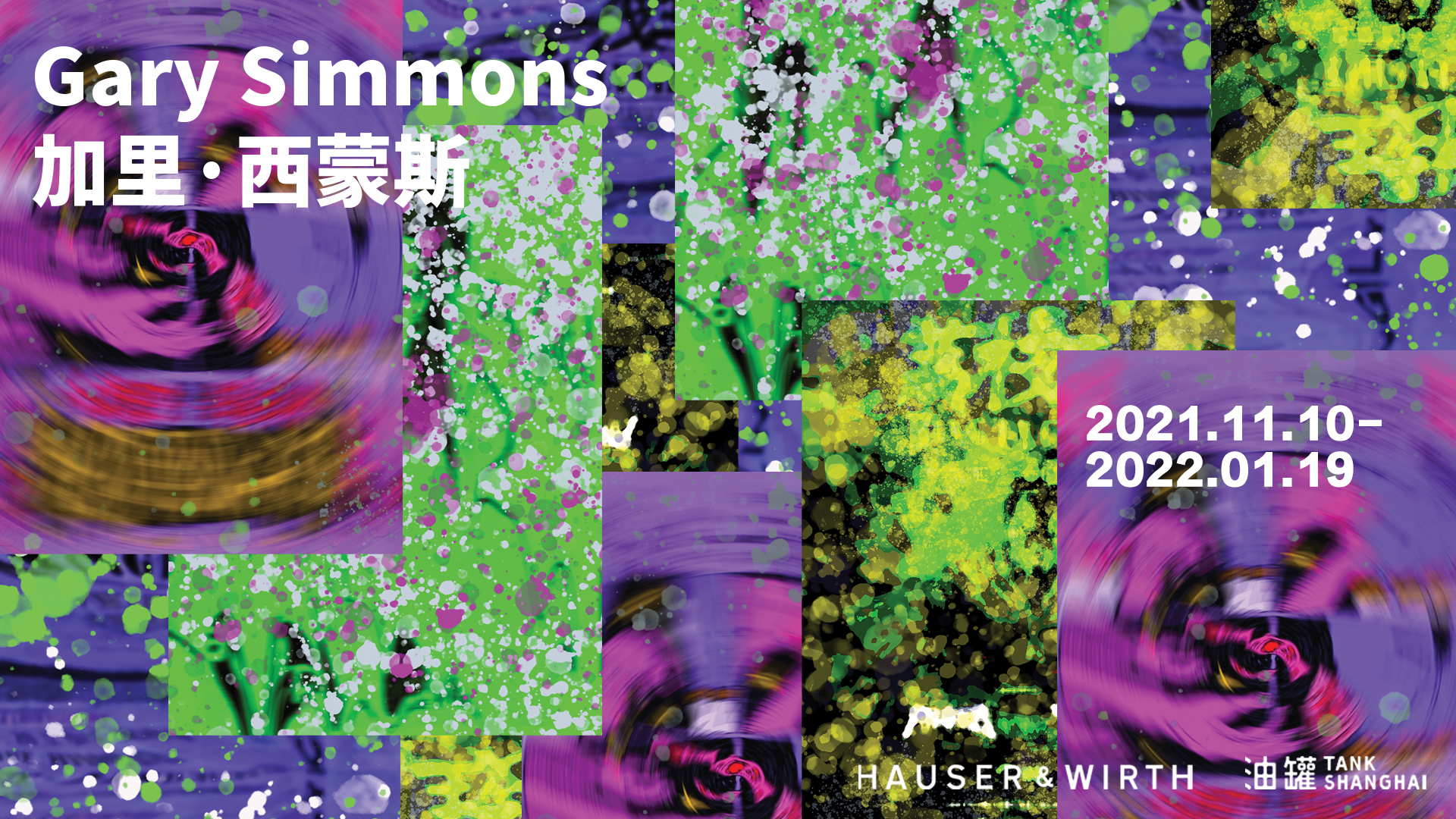 TANK Shanghai announces the launch of a project by Gary Simmons, on view from November 10, 2021 to January 19, 2022.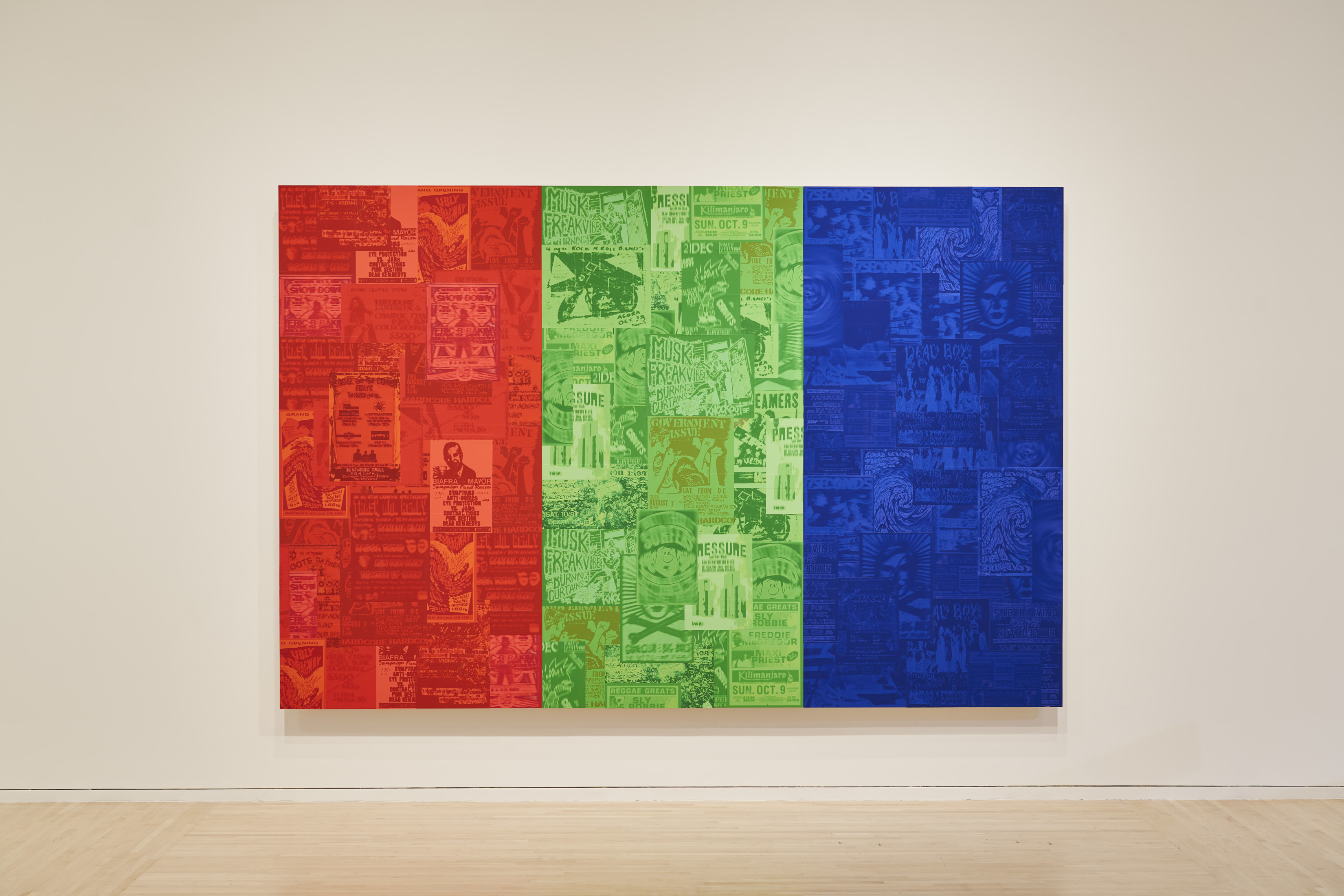 加里西蒙斯 Gary Simmons
《RGB》2021
豪瑟沃斯画廊供图
Titled 'Gary Simmons', this project is an engaging space referencing the architecture of a traditional American suburban garage, as a site for invention, creativity, and experimentation, particularly for music and bands. Inspired by garage bands of the '70s and '80s, the installation features amps and speakers encased in plywood, surrounded by a collage of band, DJ and concert posters, which Simmons collects worldwide, and then digitally reshapes and recomposes. The painting RGB, along with the collaged posters in the garage, continues Simmons' exploration of the tradition of fly-posting and the DIY aesthetic of punk, dub and early hip hop music. By sourcing, cropping, re-coloring, re-printing, and juxtaposing incongruous events and chronologies, Simmons uses a familiar language to create an abstract and hypothetical history of cultural events. Blurring the line between fact and fiction, Simmons investigates the collective activity that creates a cultural community and the ways in which memories and histories either persist, drift or fade. The installation serves as a sculpture, as well as private laboratory and a public stage, activated by a sampling of local artists and performers in a range of genres and practices.
About the artist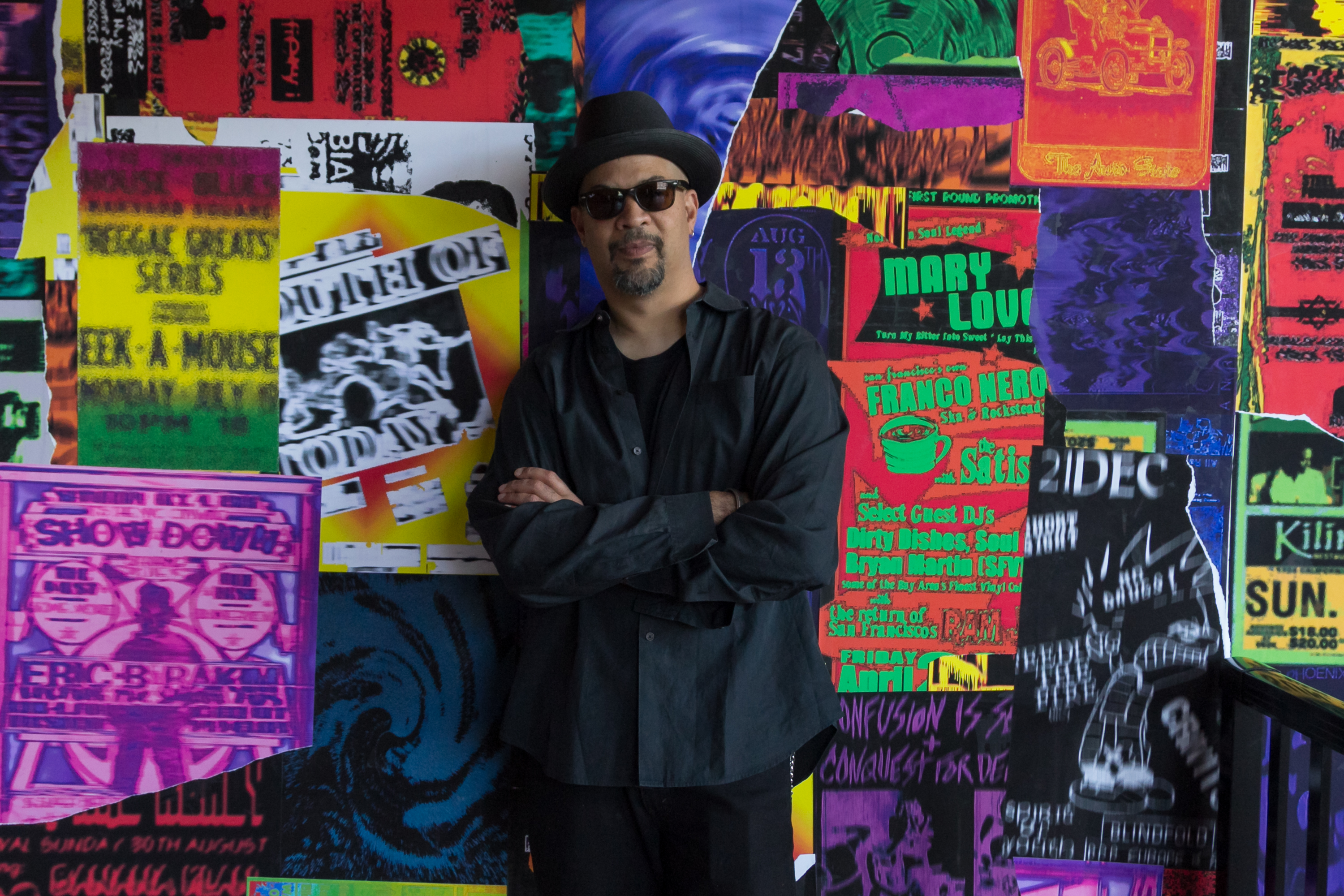 Over the past three decades, Gary Simmons has developed a profound and energetic practice that explores notions of race, class, social stereotypes, and politics through painting, sculpture, sound, and architectural environments.
*This project is open to public, free admission.